Non-fungible tokens (NFTs) are one of the hottest things in the world of creators at the moment, particularly in digital art. People spent more than $300 million in the first two months of 2021 alone, and that was before Beeple shocked the world with a $69 million sale in March. A rare Pepe NFT, "Homer Pepe" (a morph between Homer Simpson and Pepe, the Frog), sold for $320,000.
According to Alex Atallah, OpenSea co-founder and chief technology officer, the Ethereum NFT market in February 2021 generated sales 7450% higher than the same month in 2020. Even popular culture got in on the act in Saturday Night Live, recognizing that NFTs were popular enough to be worth a parody.
what the hell's an NFT pic.twitter.com/BcFylopM63

— Saturday Night Live - SNL (@nbcsnl) March 28, 2021
Crypto Art has compiled lists relating to NFT sales, both of top-selling NFT creators and the most expensive artworks. While these don't include all NFTs, particularly those relating to collectors and corporates, they include various creators who have found success in the NFT market. This list is based on artworks sold by NFT creators on the following platforms: Nifty Gateway, SuperRare, Foundation, MakersPlace, KnownOrigin, and Async Art.
March 2021 saw spectacular growth in sales of crypto art overall. If you look at total sales of cryptic art (NFTs) at the six marketplaces Crypto Art analyzes, the combined sales over the last nine months were: July 2020 - $1,014,400; August 2020 - $1,529,100; September 2020 - $1,926,300; October 2020 - $2,845,400; November 2020 - $2,885,300; December 2020 - $8,931,300; January 2021 - $11,869,200; February 2021 - $91,539,900; March 2021 - $205,154,700.
---
10 Top Selling NFT Creators in 2022:
---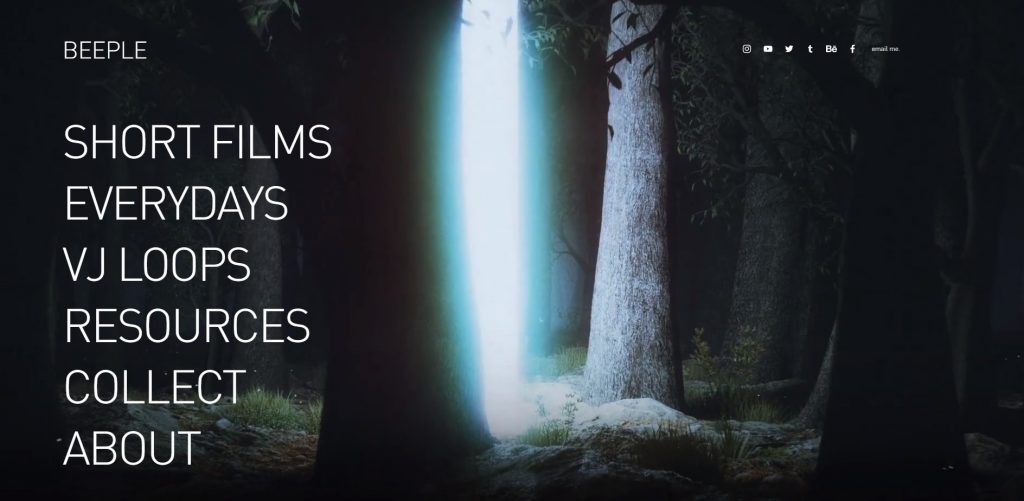 Beeple is, without any doubt, the star of NFT digital art. As of the end of March 2021, Beeple had sold 845 artworks for $113,544,319.92. His digital compilation painting, Everydays: The First 5000 Days, went for an incredible $69,346,250 on March 11, 2021. Before that, he had two digital pictures, Crossroad and Ocean Front, sell for $6.6 million and $6 million, respectively.
Mike Winkelmann is a graphic designer from Charleston, SC, USA, who does a variety of digital artwork, including short films, Creative Commons VJ loops, everydays, and VR / AR work. He has worked on concert visuals for Justin Bieber, One Direction, Katy Perry, Nicki Minaj, Eminem, Zedd, deadmau5, and many more.
He created a picture every day from start to finish, posting it online for over ten years without missing a single day. His most successful work, Everydays, is a compilation of the pictures from his first 5,000 days online.
---
Trevor Jones explores how technology, including AR, NFC tags, video production, and animation, can be used to more actively engage the viewer and enhance or alter the viewer experience. The themes informing his work have become more and more intertwined with his cryptocurrency interests in recent times.
Although originally from Canada, he set out in 1996 with a backpack and an appetite for adventure. After much travel, he fell in love with Scotland three years later and has remained there ever since.
Trevorjonesart has sold 5,284 artworks for $18,591,061.32. His most successful sale was of Genesis in October 2020, which sold for $604,967.
---
FEWOCiOUS, aka Victoria L, is an 18-year-old crypto art surrealist. They (FEWOCiOUS's preferred pronoun) made $370,000 from an NFT drop on their birthday this year. Their style is surreal, incorporating a post-humanist aesthetic. They use vibrant colors to create a hallucinatory combination of images and text. In an interview with KultureHub, FEWOCiOUS observed, "I think of my art as one image to display an entire chapter of life/a movie."
FEWOCiOUS has sold 3,104 artworks for $18,175,346.36. Their most successful sale was of The EverLasting Beautiful in March 2021, which sold for $550,000.
---
Unlike most of the artists in this post, Pak has kept his (or her) identity secret. If you follow through the link above to their Twitter account, the account is named @muratpak, and the description is "The Nothing." They also operate the even more popular Twitter account, Archillect, which has 2.4 million followers.
Pak recently placed an artwork, The Gift, on marketplace Nifty Gateway and announced that he/she would gift the piece to any auction house that asked for it. Sotheby's did so, although they have yet to auction it. The Gift is part of Pak's Explore Collection. Each digital artwork in that collection shows an ideal cubic image, but each has a separate title. As a whole, Pak called the collection, The Title.
Pak has sold 1,691 artworks for $16,880,471.30. Despite predictions that one of The Title set, The Unsold, would be purchased by Elon Musk for $1,000,000, this never happened, and The Unsold remained unsold. Pak's most successful sale, however, was of Metarift for $974,982.87 in March 2021.
---
Toronto-based Mad Dog Jones launched his career, displaying 15 neon- and citrus-toned prints of his work at Diesel Art Gallery in Shibuya. He makes the most of modern technology to create futuristic art.
His artwork starts as photographs or hand drawings of nature and morphs through collage, coloring, and illustrating into a cyberpunk scene. Each image tells a specific story.
He now experiments with NFT digital artwork. For example, he will soon sell an NFT artwork he names REPLICATOR. Mad Dog Jones describes this as an "NFT experience." The artwork will self-produce seven unique NFT "generations" in a 28-day cycle. The original image depicts a photocopier, and the work will produce one new NFT per month. Each subsequent cycle produces one less artwork. The "photocopier" can even malfunction, creating, at random, a "Jam Artwork," a unique regenerated NFT that is unable to replicate itself further. The likelihood of a "jam artwork" increases with each generation.
Maddogjones has sold 1,567 artworks for $14,548,163.55. His most successful sale was of The Boardwork in February 2021, which sold for $388,888.
---
Italian-born Hackatao describes her nickname as meaning "Hack" for the pleasure of going under the skin and discovering what's hidden inside; "Tao" for Yin and Yang, their creative dynamic balance. Hackatao's art pieces often involve the main issues of society, environment, humanity, and crypto, along with references to art history, symbolism, and psychology.
She has placed her work on a range of NFT marketplaces, including Super Rare, Nifty Gateway, Async Art, and Makersplace. She has been pioneering the crypto art space since 2018.
Hackatao has sold 1,504 artworks for $12,487,255.50. Her most successful sale was of Kim Jong Un - "Dead and Alive" Edition in March 2021, which sold for $321,967.
---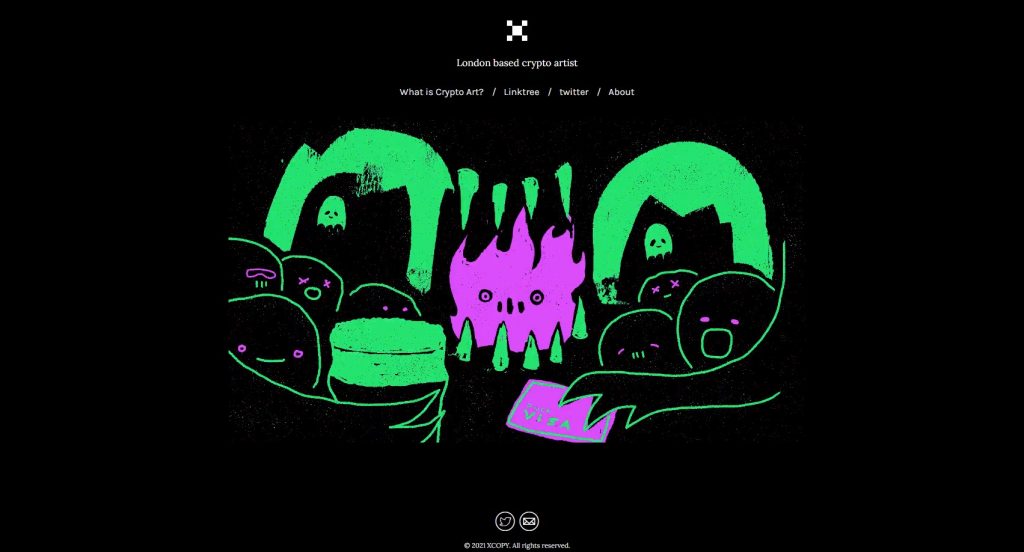 Xcopy is a London based long time digital artist and crypto enthusiast. He (or she – there is little identifying information available online) makes art for fun and expects fans to consume it on their favorite device. Many of the artist's digital creations feature flashing imagery. Some of Xcopy's works explore death, dystopia, and apathy through distorted visual loops.
Xcopy has spread their artwork across multiple platforms, including Super Rare, KnownOrigin, Async Art, Nifty Gateway, and Rarible.
Xcopy has sold 1,907 artworks for $11,906,985.44. The artist's most successful sale was Death Dip in March 2021, which sold for $2,111,470.
---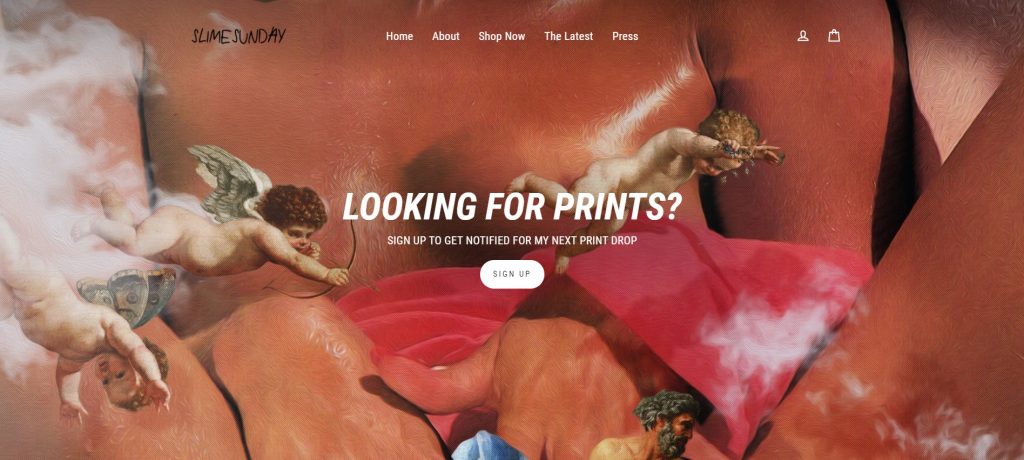 Slimesunday is a digital collage artist based out of Boston, MA. He shares his primary portfolio on his Instagram account, where he has 524K followers. He pushes the limits of what is acceptable in mainstream media, exploring bizarre and erotic topics. You will find some of his work in Playboy, Penthouse, Hunger, Plastik, and Glamour Magazine. He has also worked for various Grammy-nominated artists.
Because of the erotic nature of much of his work, he has faced censorship issues, particularly with his Instagram account. To get around this, he seamlessly blended nudity with everyday objects, natural imagery, and textural elements, evading Instagram's censorship algorithms for over a year. However, eventually, much of his work was flagged across the Internet and deleted. As a result of this, he created two books he called Banned from the Internet, one red and one blue. He also took those works banned from the Internet and tokenized them through NFT marketplace Nifty Gateway.
Slimesunday has sold 6,508 artworks for $11,734,586.58. His most successful sale was of Gunky's Uprising in March 2021, which sold for $1,333,333.
---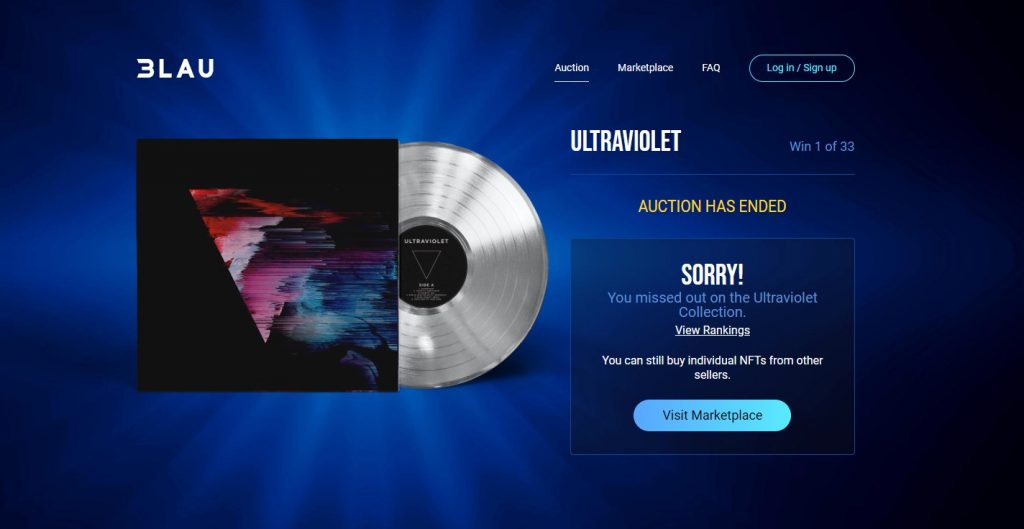 Unlike most of the artists in this post, 3LAU has made his name as a musician. He sold the world's first digital tokenized album, generating over $11.6 million in online sales in under 24 hours during the last weekend in February 2021. One song sold for over $3.6 million on his custom-made digital-token auction site. The 33 top bidders at his auction each received an "Ultraviolet" vinyl NFT.
3LAU plans to use the money from his NFT sales to subsidize losses during COVID19 due to canceled concert tours.
He has also created digital art and has had some success selling his digital NFT crypto art.
---
Grimes is a musician and multimedia artist. She sold a series of 10 digital artworks on February 28, 2021. Some were one-of-a-kind, while others had thousands of copies. The highest price went to Death of the Old, which includes flying cherubs, a cross, a sword, and glowing light and is set to an original song by Grimes.
Two popular works with thousands of copies are titled "Earth" and "Mars." They are both short videos featuring the relevant planet with a giant cherub over it holding a weapon. Again, each includes original music.
Grimes has sold 1,122 artworks for $8,793,359.30. Her most successful sale was Death of the Old in February 2021, which sold for $388,938.