Influencer marketing is one of the best marketing tactics brands use to connect to the hearts of their target audience, but one of the challenges most brands face is finding the right influencer for their campaign. Influencers on the other end also have difficulties landing high-paying gigs as the pool of talented creators keeps growing by the day.
This is where influencer-focused apps for brand collaboration come in handy as they serve as a marketplace for influencers and brands that would like to work with them. If you are a marketer looking for influencers to scale your brand or an influencer looking for platforms that can connect you to your favorite brands, here are the top 12 apps you should check out.
---
12 Leading Apps for Brand Collaborations:
---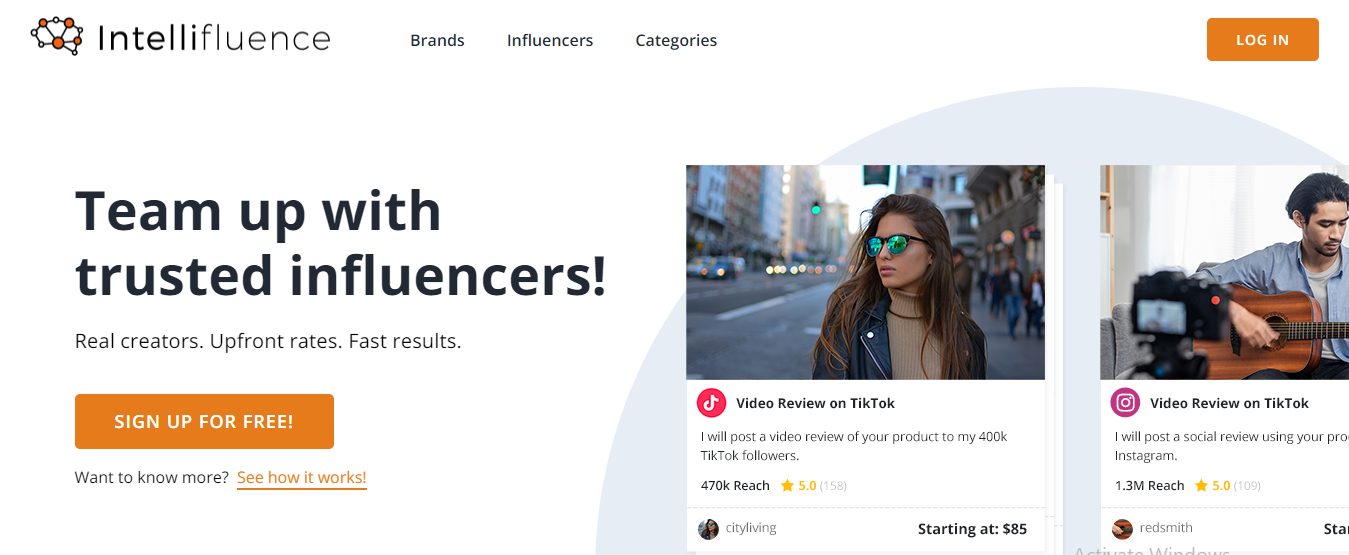 Intellifluence is one of the top influencer marketplaces that connects influencers with brands. Aside from connecting with brands, with the help of this influencer marketing network, you may connect with influencers in the same niche to increase your exposure.
Intellifluence works with major social media networks like Facebook, TikTok, Instagram, and YouTube. Brands may control the entire influencer marketing process inside the platform, eliminating the need to acquire extra software or services for campaign management at Intellifluence.
Every aspect of your influencer marketing campaign is streamlined with Intellifluence's influencer marketing solution. Aside from the obvious benefit of saving time, running numerous campaigns at once is much more straightforward.
The pricing for Intellifluence starts at $99 per month, making it one of the most cost-effective options. As a marketer, if you're looking for a way to quickly and easily connect with an extensive network of influencers, then the Intellifluence marketplace is a must-visit if you want a hassle-free experience with influencer marketing.
✔ Pros
Good customer support

A wide range of price options

It's very easy to use
❌ Cons
Payouts do take longer to process sometimes
💰 Pricing
Free plan

Starter: $99/month

Regular: $249/month

Advanced

:

599/month
---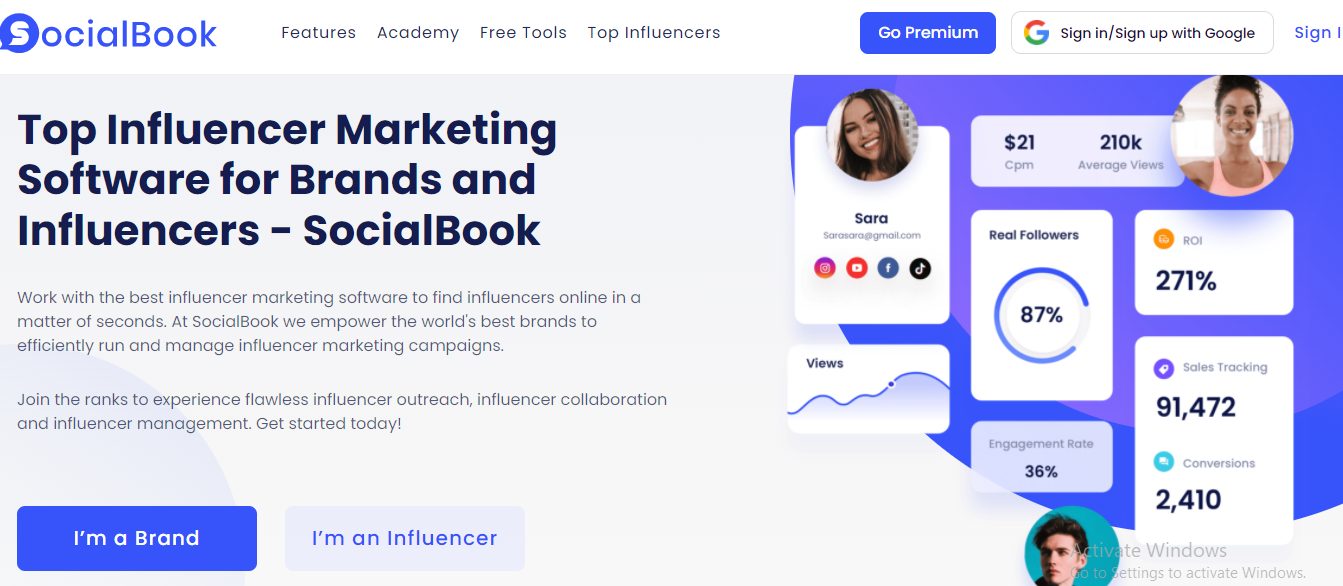 Boostinsider, also known as SocialBook, is an influencer marketing platform that connects brands with influencers that are most closely associated with their products. Boostinsider is open to everyone, including bloggers, YouTubers, and generally anybody with a relevant social media presence.
You may join the platform as an influencer or a brand owner looking to market your brand. Promotions are vetted daily to guarantee that the most relevant influencers share your campaign.
You can choose any brand and promote it on social media to earn money as an influencer. It is free, and all you need to do is connect your social media accounts with this platform and provide other additional personal information.
After signing up, the next step is to move to the campaign section and select the ones that suit you. The amount you may earn each day is entirely dependent on your efforts. Thus, there is no set daily income. The minimum withdrawal is $20.
✔ Pros
It is easy to use

You can choose to promote any campaign of your choice

You have the option of disabling your account at any point in time
❌ Cons
How much money you earn depends on how influential you are on social media
💰 Pricing
---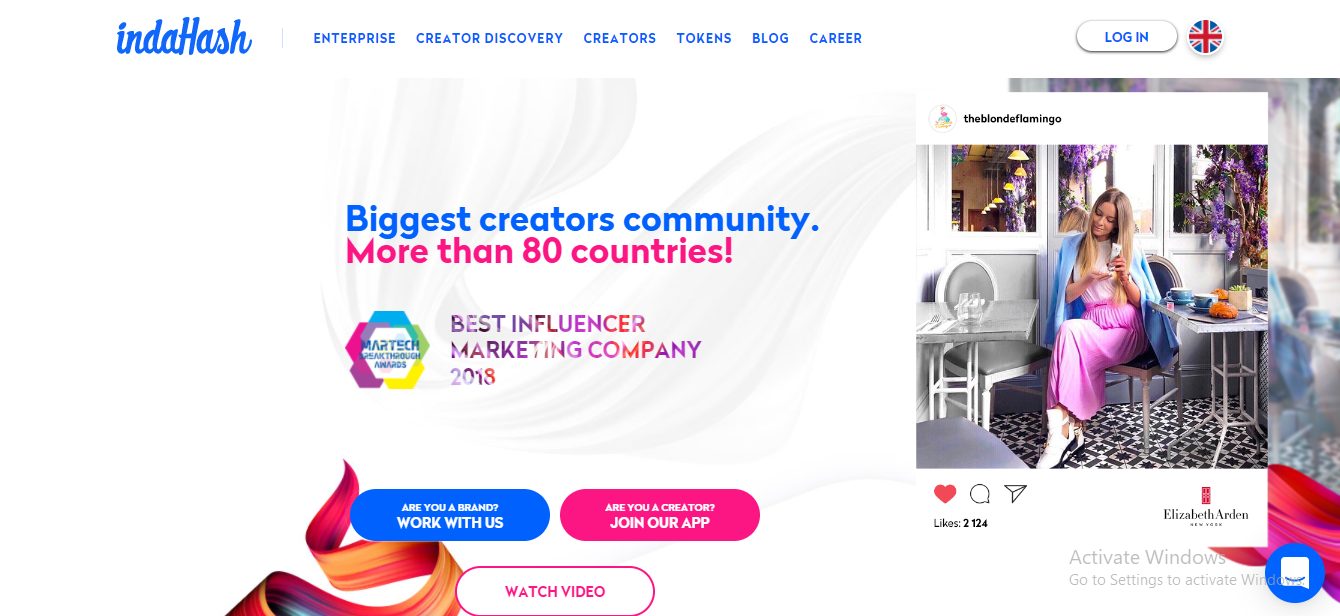 Indahash is an international influencer marketing platform where brands connect with influencers worldwide. So far, IndaHash has linked over 1,000,000 influencers and more than 500 companies in 80 countries. It focuses mainly on three social media platforms: Facebook, Instagram, and Snapchat. To be an influencer on IndaHash, you must meet specific requirements—some are as follows:
A minimum of 5,000 followers on any social media platform you work with

At least 40 high-quality pieces of content posted on your page

Your audience must be authentic (no paid followers)

Your engagement rate must be high
✔ Pros
It has a content library where influencers can reuse content across various channels

Less hassle as it is fully automated

Influencers are paid according to the Cost Per Mile (CPM) model
❌ Cons
You have lesser control over your campaign as a brand
💰 Pricing
Free trial available

Unlimited: 30 days subscription costs $99/month

Enterprise:

Custom offer
---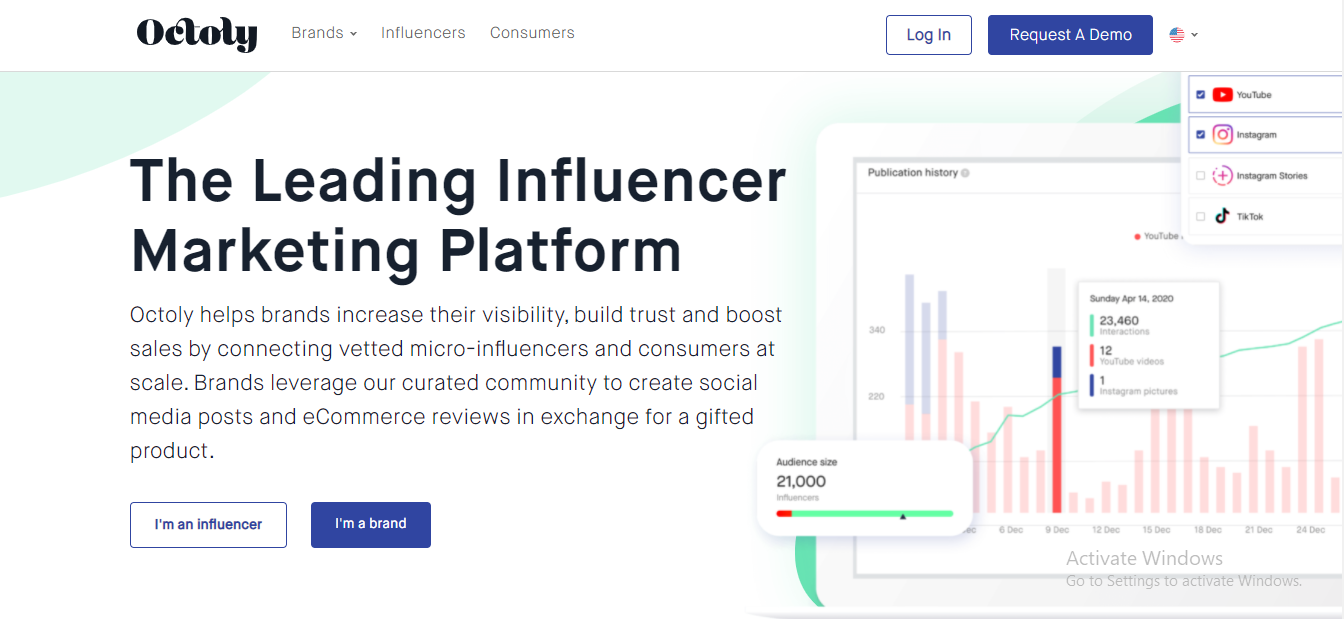 Octoly is another influencer marketing app that has connected more than 300 brands with over 40,000 influencers in various niches, including beauty, lifestyle, and fashion and wellness.
This app is simple to use, and contacting the customer care staff is fast and hassle-free. Octoly operates only on YouTube, Instagram, and TikTok, and there are specific requirements for each social media platform.
✔️ For Instagram
You need to have at least 1,000 followers

Post relevant content consistently

Have at least 30 posts and an engagement rate of 2%
✔ ️For YouTube
Influencers need to have at least 1,000 subscribers

Consistently post relevant content

A minimum average of 2,000 watch hours for the last five videos posted
✔ ️For TikTok
At least 1,000 followers

Post relevant content consistently

Have a minimum of 500 average views per post, and have an engagement rate of 2%
✔ Pros
It's very easy to use

It enables you measure your influencer metrics as a brand

As an influencer, you get to try out products before promoting without paying for them
❌ Cons
It might take time to get a reply from an influencer
💰 Pricing
---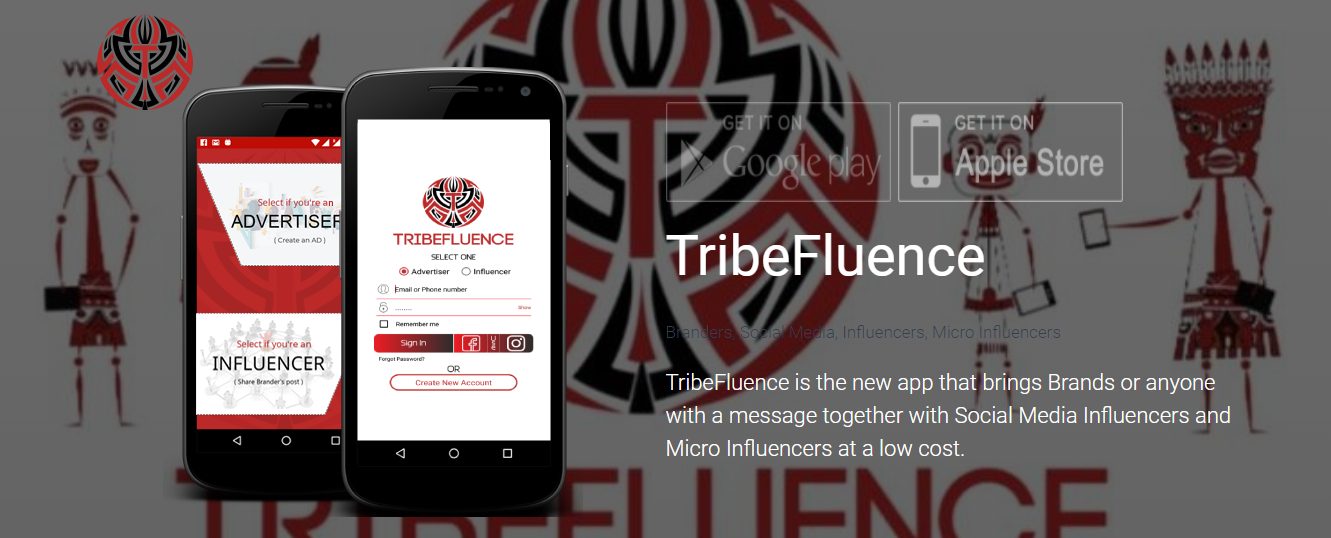 TribeFluence is a platform that connects brands or advertisers with influencers at a low cost. Brands pay a charge according to the size of the audience they want to reach. The site pairs brands with social media influencers and micro-influencers most suited for a particular product or target demographic.
TribeFluence makes it possible for brands to reach out to influencers all around the globe in a matter of seconds. It is an excellent platform for influencers to promote what they love and get paid for it. The app is straightforward and works with social media platforms like YouTube, Facebook, Twitter, and Instagram.
✔ Pros
It has an easy-to-use interface

It's safe to use

Works smoothly on all kinds of mobile phones
❌ Cons
As a new user, registering might be a bit complicated
💰 Pricing
Pricing options haven't been provided, but TribeFluence claims that its platform is affordable.
---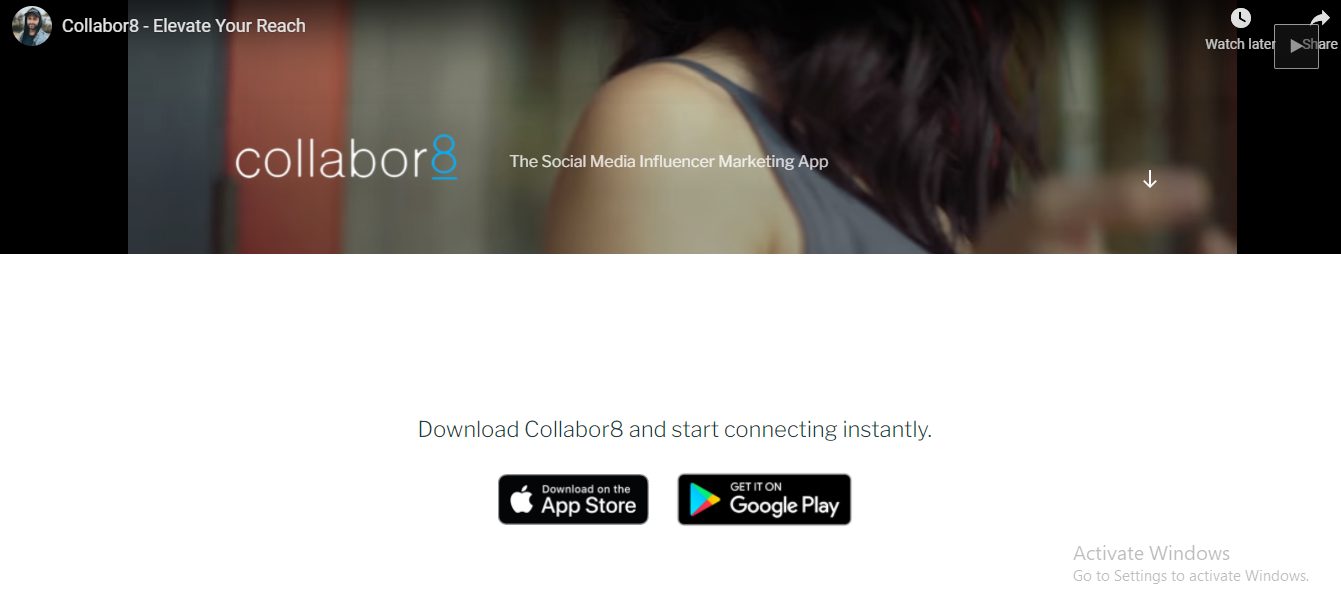 Collabor8 is another top influencer marketing platform. Unlike some apps on this list, it allows direct communication between the influencer and the brand rather than serving as a middleman.
One of the significant benefits of collabor8 is that it offers a free trial for both brands and influencers, which allows you to test out the platform to determine if it is a good fit for you. But if you want to explore all the features available on collabor8, you will need to upgrade to a premium plan.
Another desirable feature of collabor8 is that it accepts influencers of all sizes. It doesn't matter whether you are a micro-influencer with as few as 2,000 followers or a mega influencer with a million followers or more. What matters most is how engaging your audience is, as the platform gives every influencer a fair chance.
✔ Pros
Assurance of user safety

Ability to filter choices

Good support for its users

Easy communication
❌ Cons
Response to chat requests can be slow
💰 Pricing
Free Trial
Become a member and connect immediately after signing up for an account

Collaborate with brands for free, but there's a limit

Improve your visibility through reviews
Standard Membership
Allows brands and influencers to collaborate often
Gold Membership
This is an excellent plan for brands that want to connect with other brands for co-branding

This feature also enables brands to collaborate with numerous influencers on their projects

You can navigate several accounts quickly inside the app while managing numerous accounts

Costs $9.99/month
---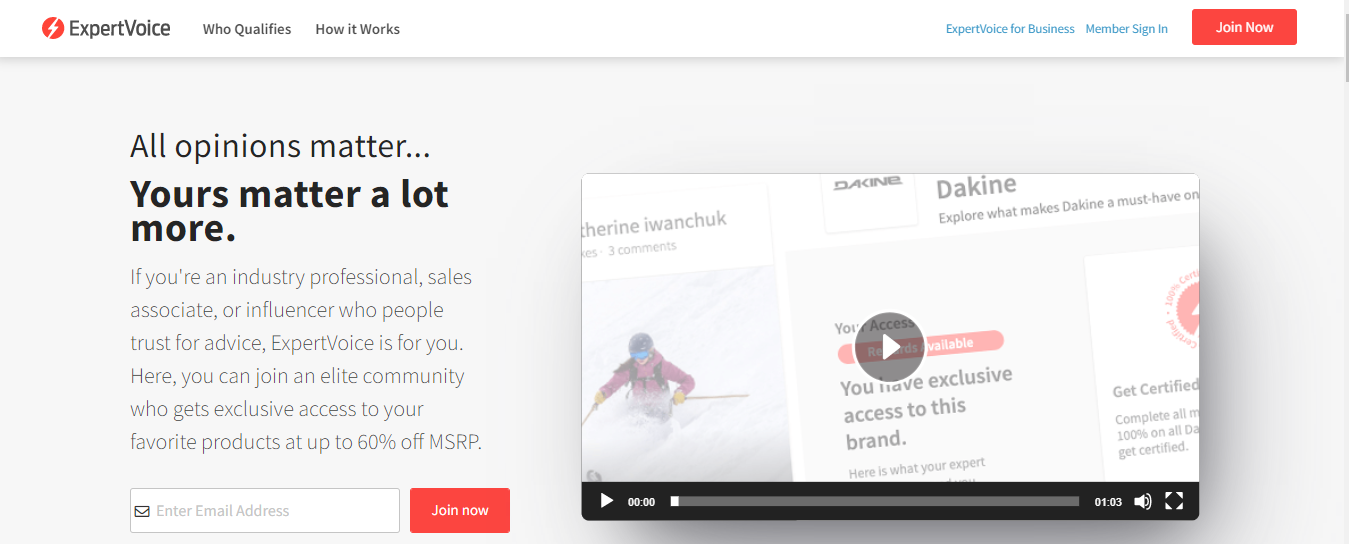 If you are the type of influencer who likes reviewing products, then ExpertVoice is for you. ExpertVoice has linked over 500 brands with over one million influencers that provide product recommendations and reviews.
As a new user on ExpertVoice, you can get up to a 60% discount on the products you love, enabling you to get a firsthand user experience. With proper information and knowledge about a particular product, influencers can give an honest review to their audience. The app interface is easy to use, and like collabor8, ExpertVoice also offers a free trial.
✔ Pros
Great customer support

It provides great value for your money

Easy to use
❌ Cons
Mobile app might be slow at times
💰 Pricing
Not available at the moment—contact the support team through the request a demo option.
---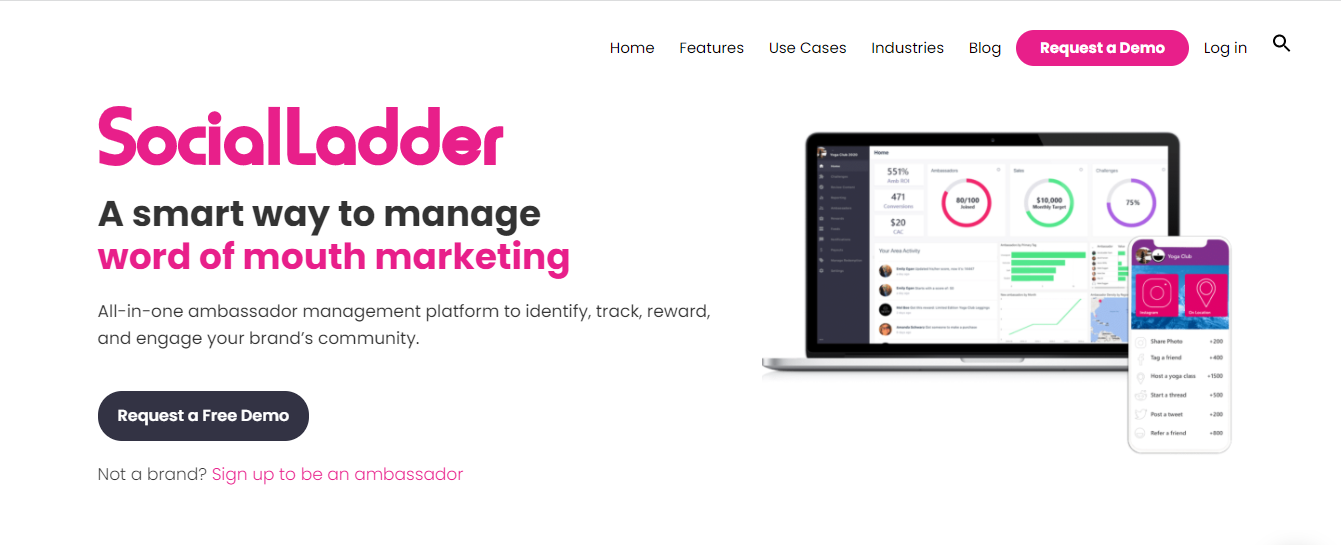 If you are an influencer after brand partnerships, then SocialLadder is for you. SocialLadder connects brands looking for brand ambassadors with interested influencers.
SocialLadder helps you manage your influencers effectively with every tool you need just at the tip of your fingers. As a brand, you may use the SocialLadder platform to expedite communication, assign digital and real-world tasks, track engagement, and award successful brand ambassadors for their efforts. SocialLadder works on Facebook, YouTube, Instagram, TikTok, Snapchat, Twitter, etc.
✔ Pros
In-app experience that is completely mobile and branded

Brands can integrate referral marketing into their campaign
❌ Cons
May not be suitable for a B2B brand
💰 Pricing
Contact SocialLadder.
---

IZEA is an influencer and content marketing platform that started before the influencer marketing industry came into the spotlight. They help brands connect with the right influencer to scale their influencer marketing campaign.
Influencers on IZEA have the opportunity to connect with the biggest brands in their industry. You can easily create a free profile with a few easy-to-follow steps.
IZEA is more than just the third party between the influencer and the brands. Its excellent services, born from years of experience, make it unique. It offers all the tools and services you will need in an influencer marketplace, such as finding social media influencers, collaboration, payments, distribution, and campaign management.
When it comes to complexity, IZEA might be a slightly complex software to use, but you can find your way around easily with time. As a brand, all you need to do is sign up for an account, choose your preferred monthly subscription, which starts from $149, and search for influencers related to your industry.
Influencers who are interested in your campaign will then send you a proposal. IZEA has a fantastic feature called ContentMine, which stores all the content created in your last campaign.
✔ Pros
It's easy to use

The go-live process is automated by scheduling and publishing systems

In order to keep track of who you're targeting for certain campaigns, you may build lists on the platform
❌ Cons
It requires a steep learning curve
💰 Pricing
IZEAx Discovery: $149/month

IZEAx Unity: custom pricing
Managed Service: custom pricing
---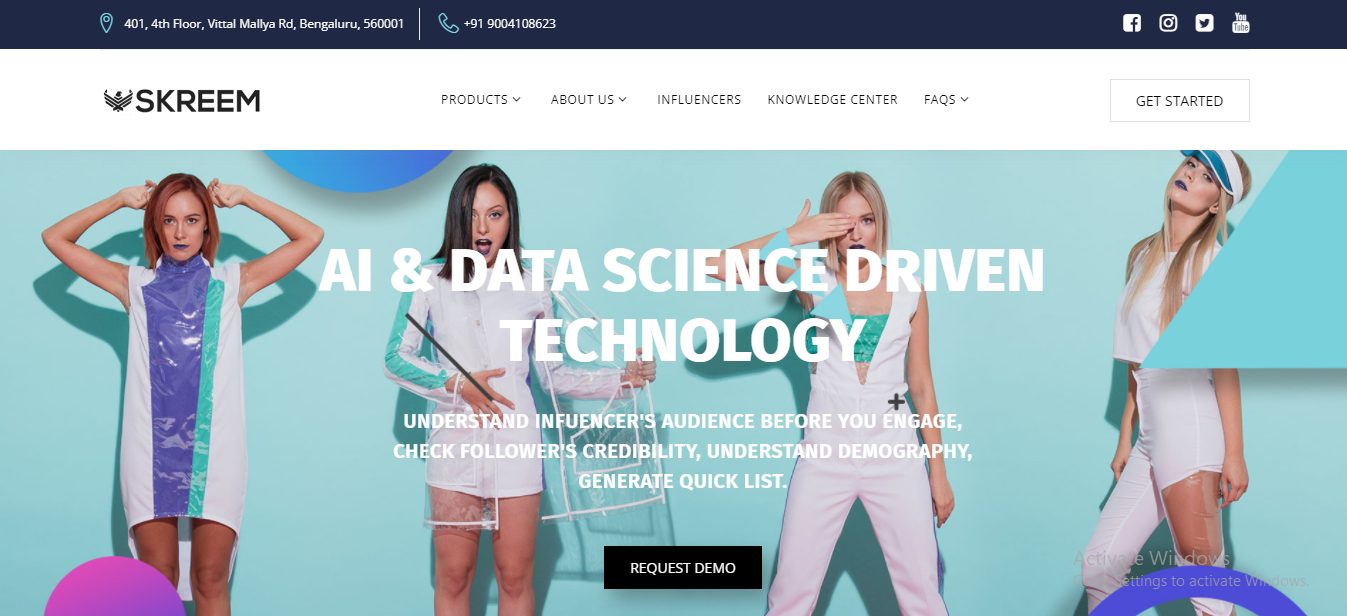 Skreem is an Indian-based influencer marketplace where you can find a wide range of influencers for your brand, from nano influencers to mega-celebrities.
As an influencer, all you need to do is sign up for an account and update your profile for Skreem to verify and approve your account. Skreem works on almost all social media accounts like Instagram, Twitter, Facebook, etc. As a brand, you can sign up, set up your brand profile, and search for influencers based on your campaign goals.
As soon as you type in a search term, the Skreem recommendation system provides a 15-page result. Your search results and platform-recommended content are included. One "search page" is all that is needed.
Afterward, you'll be able to see the demographics of the influencer's audience by adding them to a list. Skreem will then help you validate influencer audiences without contacting them, check fake followers, and collect contact data for the ones that can reach your target audience.
✔ Pros
Skreem's clarity with campaigns enhances your productivity as an influencer

It's very easy to use

They have a high-AI influencer search engine
❌ Cons
You have to be fully verified by the team board before you can start receiving campaigns as an influencer
💰 Pricing
Contact the support team for details.
---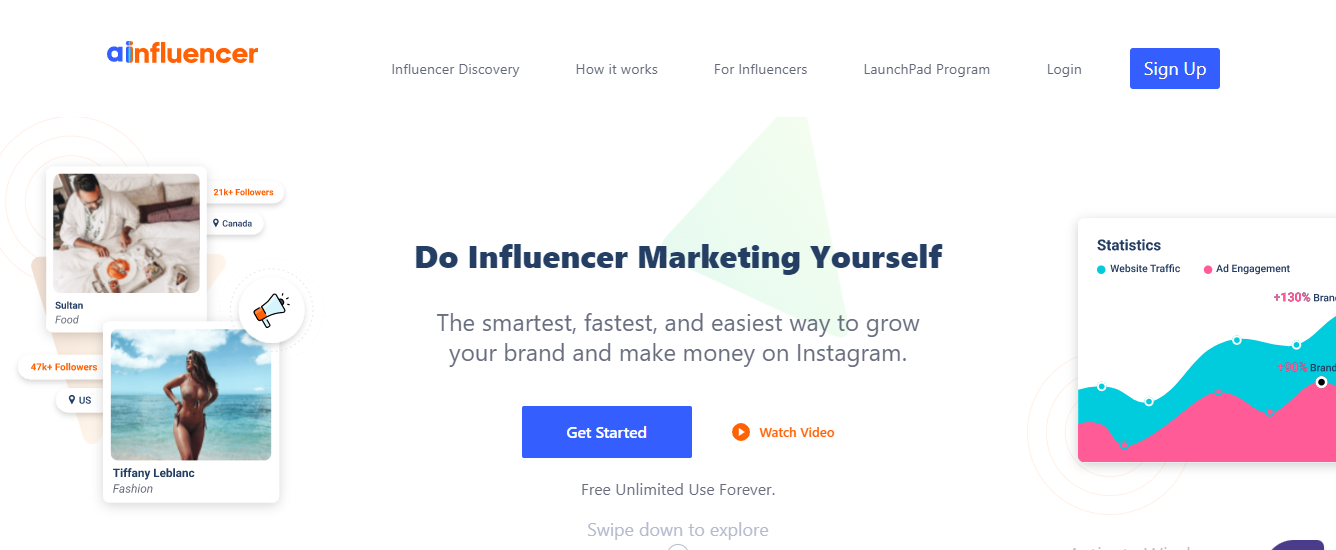 Ainfluencer is an Instagram-based influencer marketplace where brands can find Instagram influencers for collaboration. No matter how big or small your audience is, Ainfluencer can help you take advantage of the power of Instagram marketing.
The Ainfluencer app comes with great features such as Offer Chat, enabling communication between the brand and influencer who wants to collaborate and promote content. Also, the built-in notification and easy workflow feature make it easier for brands to accept offers.
So how does it work? The first step is to create a free account either as a brand or an influencer and set up your profile. After creating your account as a brand, the next step is to follow the in-app instructions to create your ad.
There, you can upload all the details of your marketing campaign, like specific campaign goals and instructions. After creating your ad, Ainfluencer will show you a list of influencers fit for that campaign based on your preference. You can then select your preferred influencer with a click, and Ainfluencer will notify the influencers you have selected via the app or email. Once they accept your invite, collaboration starts.
✔ Pros
It's fully automated

An extra layer of security regarding payments between the brand and the influencer

It's fast and easy to use
❌ Cons
Less control over the system since it is highly controlled by AI
💰 Pricing
---
MNFST is an app that pays you to post on your social media platforms, and it only works with Instagram and Twitter. MNFST provides influencers with the opportunity to support causes and charities that are important to them rather than simply promoting brands.
So how does it work? First, you need to download the app and register. After registering, connect your Instagram and Twitter accounts. Upon connecting, MNFST will provide a social capital score based on factors such as your engagement, follower counts, how often you communicate with others, and other metrics.
This social ranking will be instrumental in determining the payout you get. However, your score is updated regularly, and you'll get tips on how to grow your social media presence consistently. Once you are all set, you will see tasks available to you to complete and earn the attached reward.
You can cash out your profits if you have at least £1 in your wallet. You must wait 24 hours after submitting a Manifest before receiving the funds.
✔ Pros
Helps increase your social media profile and get more followers as an influencer

It also offers CPA (Cost Per Action) campaigns

It is absolutely safe and easy to use
❌ Cons
💰 Pricing
Contact the support team to book a demo.
---
Tips for Finding the Best Influencer Platforms
The first step to implementing influencer marketing for your company is to choose the best influencer platform for you. Many platforms are on the market, but they all have pros and cons. To help you decide which platform is best for you, we have created a list of tips to guide you.
Creating and launching a campaign with an influencer isn't in black and white and it involves signing up on a platform. There is still a need to create a relationship that would likely lead to a long-term partnership. A good influencer platform should have features that enable you to communicate directly with influencers.
An effective analytics dashboard is one of the features you should watch out for while choosing an influencer marketing platform. A good platform should have an accessible and easy-to-read algorithm to calculate the impact of your influencer, revenues, and sales.
Checking how payments are made in any platform you choose is essential as this can lead to disputes that would reflect poorly on your brand's reputation. Can you pay the influencers through the platform? Is there a fixed fee for each influencer, or do you have to negotiate according to your campaign?
---
Build Great Partnerships With Influencer Marketing
Influencer marketing is a strategy that has been around for years. It has quickly become an essential part of any marketing campaign. The idea is to partner with influencers who have large followings on social media networks like Instagram, Twitter, and Facebook. The hope is that these influencers will promote your product or service to their followers.
Building great partnerships is all about finding the perfect partner for marketing and collaborations. Selecting influencers based on their expertise and the audiences they can sway is an effective way to develop connections that benefit both parties. Brands can utilize influencers' connections with their audience to scale profit.
On the other hand, influencers monetizing their social media presence is a great way to pull in some side income. Before choosing any of the apps we have reviewed above, either as an influencer or a brand, ensure you carry out your additional research to know the platform that best suits your needs.