Often people still naively believe the old maxim, that if you create content for your website, traffic will somehow come to check it out. Alas running a site is never that easy. It can be highly competitive to hold the top slot in a Google search. Things are further complicated by Google paid ads, and other "features" taking up valuable real estate on the search engine results pages (SERPS). You can help yourself, in many ways, by carrying out good SEO practices. You can also boost your chances of people seeing your content by observing how your competitors act to gain traffic. Here are some of the many competitor analysis tools you can use to help you improve your website's performance at the expenses of your competitors.
You can use these competitor analysis tools to show your competitors focus on their traffic-building activities, or even if their results are purely random because they don't make much effort to follow SEO principles. The tools can tell you the key terms your competitors focus on, and possibly give you ideas for future content, to help you to outperform them in important searches.
There are effectively two halves to successful competitor analysis. First, you determine what your competitors are doing to successfully affect the search engine rankings. You then need to take that information and create content that will outperform their offerings. At the same time, you need to ensure that everything you do in relation to your content is done with best practice search engine optimization (SEO) in mind. These competitive analysis tools can help you in time outperform your competitors, particularly for the most important keyword terms that bring the most relevant targeted traffic.
These tools will be just as valuable if you choose to concentrate on PPC Google Ads. In this situation, your focus will be on using relevant tools to discover the best keyword terms to bid on for your ads. You might wonder why your competitors outperform your ads, even when you appear to gain plenty of clicks. The answer will usually come down to your competitors choosing better keyword terms than you, and you can use these competitor analysis tools to discover which keywords bring most success.
---
15 Competitor Analysis Tools to Improve Traffic to Your Website:
---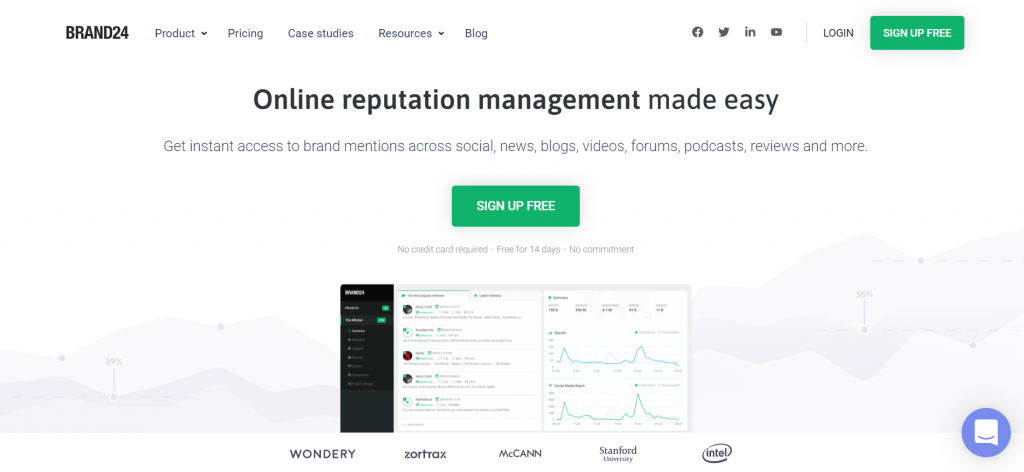 Brand24 makes it possible to listen to and manage the countless conversations that take place online on a daily basis by tracking keywords across various social media platforms like Twitch, Facebook, Instagram, YouTube, Twitter, and TikTok. What's more, it also offers excellent analytics that can offer you the type of insight you need to boost your marketing strategy and overall branding.
---

Talkwalker can be used to monitor and index billions of data points daily from 150+ million websites, forums, and blogs as well as all the most important social channels. On top of that, it has also partnered with LexisNexis to get insights based on what's being mentioned in print media like magazines and newspapers. In fact, you can use its platform to look through data that dates back to two years ago.
For competitor analysis, you'll find its social channel analytics and competitive intelligence especially useful. With these features, you can gain detailed insights across all your social media channels to grasp how your performance compares. Then, to improve your marketing, you can also use it to see what strategies and content work better for competitors.
One of its impressive features that deserve a special mention is its image and video recognition. With these tools, you can identify when specific images, like a logo, or videos have been used.
While it's feature-rich, it's not as easy to use as some of the other competitor analysis tools. Though, when you sign up, you'll get a dedicated Success Manager to help you find your way around the software and get you all set up and ready to go.
---

BrandMentions offer more than merely basic social listening. Instead, it gives brands the chance to gain a comprehensive picture of every mention across the Internet. In other words, similarly to Talkwalker, it expands its focus to more than just the main social media platforms to include non-social sites too. So, if a brand is mentioned in the news, a blog post, or on a review site, BrandMentions will find it, index it, and inform you.
For competitor analysis, though, you'll need to opt for a plan that supports various projects. This way, you'll be able to monitor your competitor's keywords and social handles in addition to your brand name and social handle. Similarly to Brand24, you can also set it up to exclude specific keywords.
With BrandMentions, you can also save and organize mentions. This way, you can use them as data points for further analysis down the line. Alternatively, you can export your data into PDF reports so that you can get down to business immediately.
All in all, it's a worthwhile investment. By using it specifically for competitor analysis, you'll be able to use the information as a point of reference to measure your brand's success, while gaining a better understanding of your biggest competitors' target audience and marketing strategies.
---

With Keyhole's data analysis feature, you'll be able to track data related to your brand, product, and competitors. After you have set up the terms you want to track, you'll be able to track things like reach volume, post volume, number of users, follower count, number of impressions, and engagement volume. What's more, you can also use it to identify trends.
One feature that deserves a special mention is its sentiment analysis. While you can use it to gain insight into your own brand's online performance, it's especially useful when you're conducting competitor analysis. With this data, you'll, for example, be able to keep track of how your target audience engages with the competition.
---

Mention's long list of services includes competitive analysis to track specific competitors and compare key metrics. For an even more customized search, you can use its Boolean alerts to narrow down your searches by, for instance, limiting it to specific countries or websites.
Similarly to Brand24, it also offers integration with Slack. While the real-time notifications are useful (and what you would expect), it also sends you a daily digest email that summarizes what you're monitoring. Pair this feature with its Pulse notifications and it's easy to stay on top of any increases or decreases in the terms that you've selected to track.
Overall, its interface is very easy to understand and use. If you're used to finding your way around your email inbox (which we really hope you do), you'll quickly become familiar with Mention's setup. For example, to make social listening even more user-friendly, it will highlight mentions of your keywords in yellow.
---
6. Ahrefs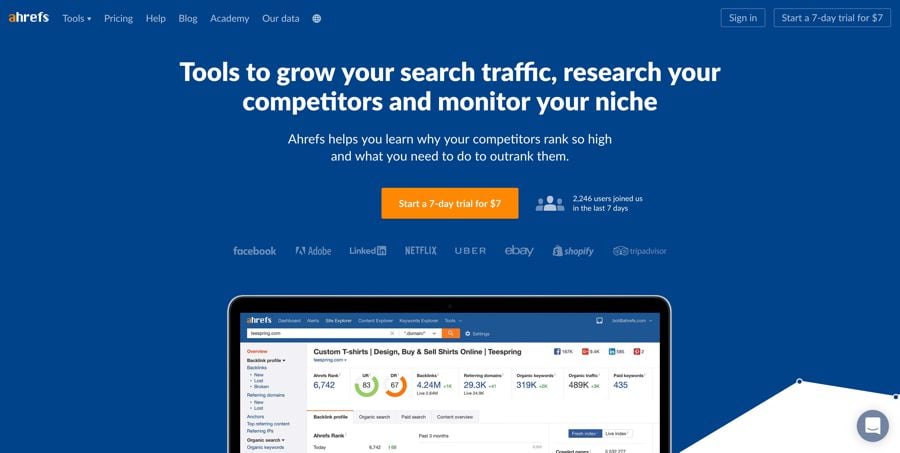 Ahrefs offers a range of tools to help you search traffic, research your competitors and monitor your niche. They split their tools into:
Competitive analysis

Keyword research

Backlink research

Content research

Rank tracking

Web monitoring
The key competitive analysis tool is the Organic Research Report. This shows you the exact keywords your competitors are ranking for in organic search results and how much traffic this brings them. The Top Pages report shows which pages send the most traffic to their sites. The Content Gap feature uncovers the keywords your competitors rank for, but you don't.
Ahrefs includes data for more than 150 million keywords in the United States alone.
You can combine the data you gain from competitor analysis with their Keywords Explorer tool. This makes relevant keyword suggestions from a database of over 3 Billion keywords.
---
7. Alexa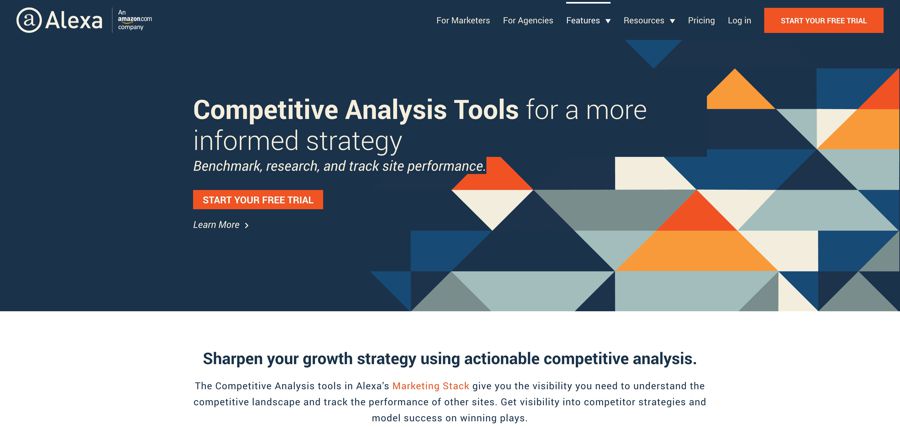 Alexa is probably best known for ranking all websites on order of traffic statistics. However, it offers firms much more than just a single ranking position. It provides tools which assist with competitive analysis.
With Alexa being an Amazon company, it should come as no surprise that Alexa provides particularly useful information for digital marketers. You can use its tool to benchmark yourself against your competition, and better understand your marketplace.
It focuses on four main tools:
Audience overlap tool - find competitor sites, run a competitive analysis, and uncover ways to get in front of your audience

Site overview - research and track the performance of relevant sites. See how popular your site is compared to others

Site comparisons - benchmark your site's website traffic and performance metrics against others in your industry

Top sites - view and analyze the highest performing sites on the web in multiple ways.
---
8. Buzzsumo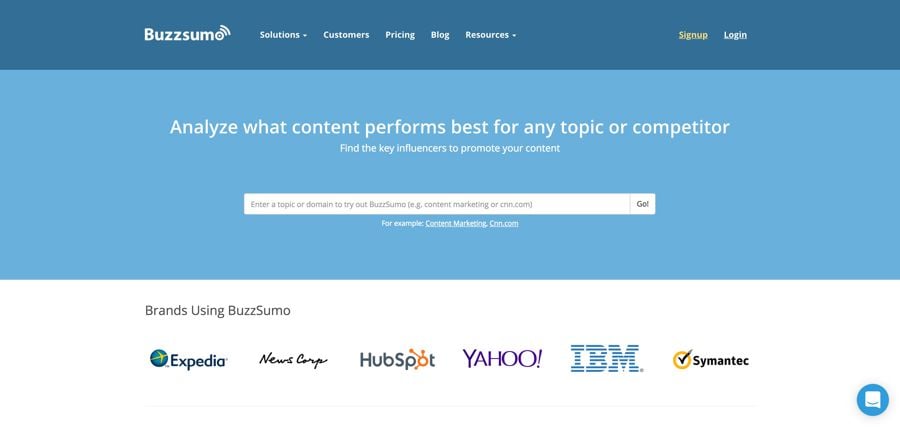 Buzzsumo helps you track the popular content shared on social networks. You can use it to keep an eye on your competitors, discovering which types of their content generated most social shares. You can search both by URL and by content niche. So, for example, you can enter your competitors' URLs to discover which were their most shared posts. Alternatively, you can search by your niche, to find out who has produced the most popular content on a specific subject.
You can even set up Competitor Content Alerts, giving you a content alert, every time content is published by your competitor.
Buzzsumo also produces detailed competitor content performance reports. These show where your competitors are gaining success, analyzing average shares by network, by content format, by content length and day published.
---
9. Google Advanced Search Operators
Most people restrict their Google searches to just the basic operators. They might put "quotes around" words they want to combine in their searches, but most people don't do anything more than that. But Google offers so much more.
Google Advanced Search Operators give you much greater flexibility in your searching. You can use the Google Search Operators to set up filters in your searches.
A typical Google search gives you thousands (if not millions) of search results. Few people look beyond Page One. You often see irrelevant results that you bypass.
For example, if you want to research your competitors online, you probably don't want to include their Wikipedia page – you will want to focus on primary research. You can add the -Wikipedia filter to exclude Wikipedia from your search. All you need to do is to put a – in front of any term that you wish to exclude from your search.
Google implicitly assumes you are using the AND filter whenever you search for two or more words. If instead, you want to search for one term or another, you use the OR filter, e.g., "influencer marketing" OR PPC.
You can limit your search to a set website by starting your search with the site: filter
---
10. Neil Patel All-in-One SEO Tool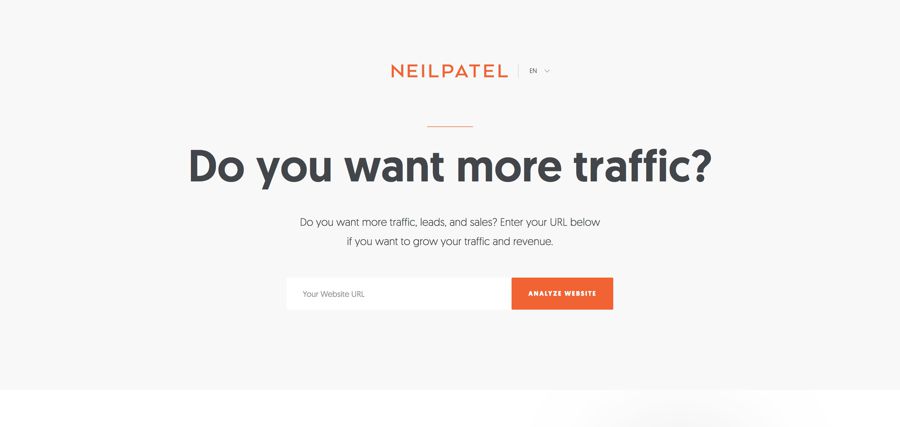 You can use the Neil Patel All-in-One SEO Tool to learn why your competitors rank so high and how you can outrank them. All you have to do is to type your competitor's domain into the box on the page (making sure that you select the correct country of interest to you). This is a free tool which gives you a good indication of how your competitor gains its traffic.
The tool shows you quite a lot of useful information. It tells you the number of organic keywords the site ranks for, the traffic it gets from these keywords, the number of paid keywords it is currently bidding for, and an estimate of their paid ad cost. It then shows how the site's traffic has moved over the last six months.
It also provides quite a few other statistics relating to SEO, including the site's domain score and its number of backlinks.
The tool provides two other useful pages of information. Firstly, it shows the site's top traffic pages by country, giving the estimated traffic to that page from Google searches. It also shows some social links from those pages.
The second useful page highlights the site's top keywords (from organic search), along with each term's search volume in the last month, the site's ranking in Google for the term, estimated visits from Google from that search and an estimate of SEO difficulty for the term.
---
11. Rank Signals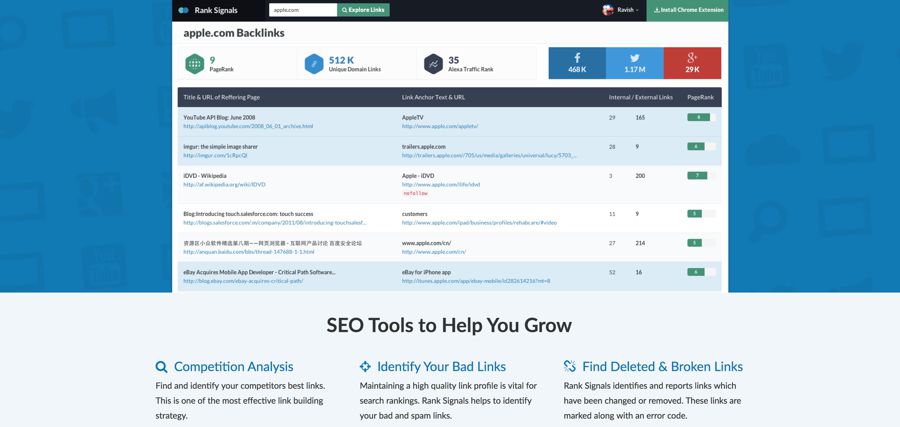 Rank Signals helps you to discover the SEO backlinks and traffic sources of your competitors. All you must do is to enter their domain and Rank Signals will find the backlinks for you. You want to focus on do follow backlinks with high PageRank and a low number of external links.
You can improve your own backlinks by producing similar-type content, to earn some of the same backlinks, as well as other techniques such as
Guest posting

Creating infographics

Offering your products to bloggers for free in exchange for a review

Virtually any influencer marketing activities

Giving out testimonials
---
12. SEMrush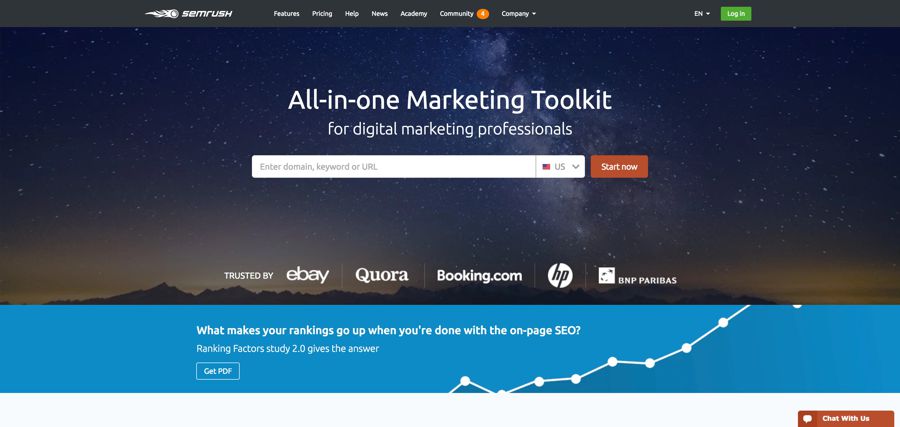 SEMrush is one of the larger SEO tools, that helps you carry out competitor analysis to optimize your campaigns. If you want more detailed information, Robbie Richards has published an extraordinarily in-depth (15,000 words) review and tutorial on SEMrush – he is generally in favor of using it as a tool.
You can use SEMrush for
Keyword research

Competitor research

Site audit

Backlink analysis
It shows search engine results updated in real time showing multiple results relating to your (and your main competitors') campaigns. This can help you select suitable keyword terms on which to focus your future content and marketing.
---
13. SimilarWeb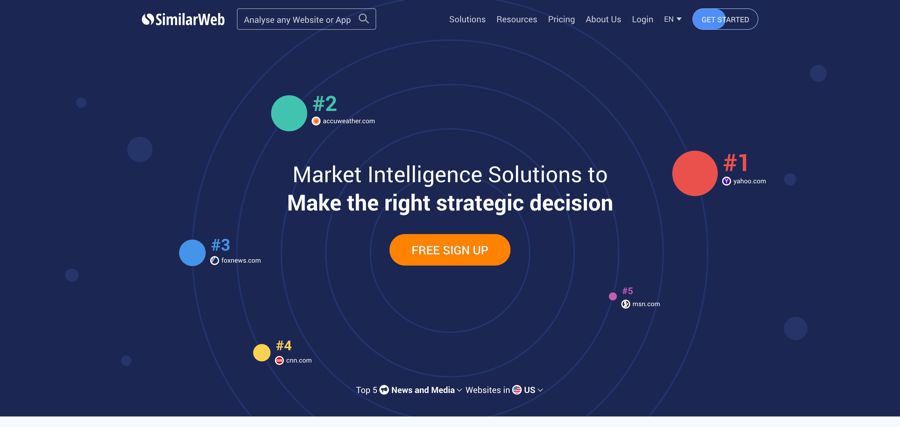 SimilarWeb is primarily a competitor analysis tool that allows you to dig into a website, app, or platform. It allows you to
Benchmark against your competitors and industry

Reveal your competitor's analytics and online strategy

Discover new opportunities

Identify emerging leads and new players

Understand consumer intent and journey
You can use it to compare your competitors market shares, along with their sources of traffic. It also assists your strategy by highlighting similar sites, based on similarity and rank. It can find those competitors you might not necessarily know existed.
---
14. Siteliner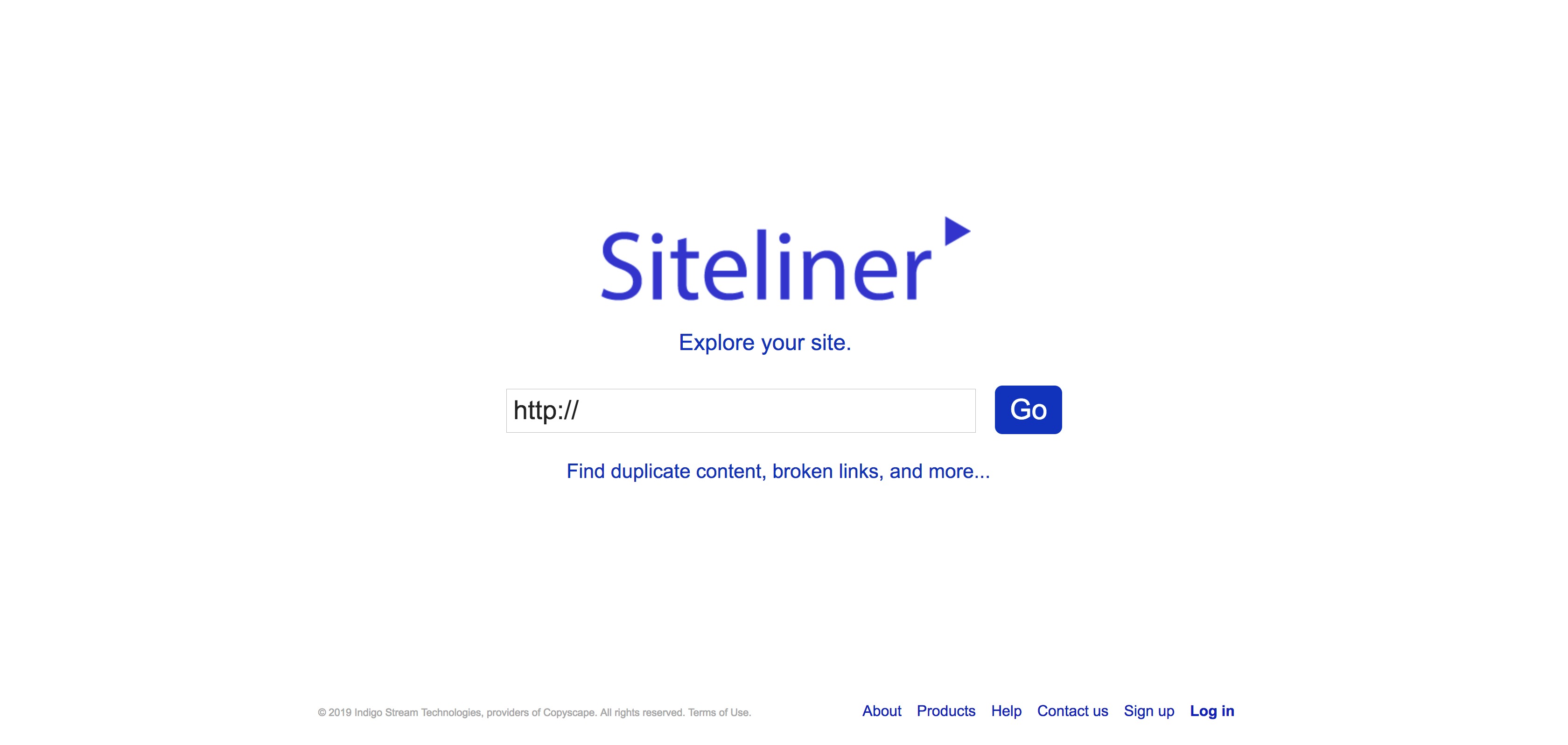 Although Siteliner is probably primarily designed for people to use on their own websites, there is no reason why you can't use it to find duplicate content, broken links, and more on other sites in a more tactical way. You would do this to gain a backlink from a quality website.
You would use Siteliner top find a broken link on an authoritative website, and then suggest that they link to your content instead.
Obviously, you must have quality content on your site, although you might use Siteliner to come up with suitable topics for your future posts. The key to success, however, is the quality of the page you suggest as a replacement link.
For example, if you are in life skills/ self-improvement niche, you would value a link from a major site with a high Alexa Ranking, such as Addicted2Success. You could use Siteliner to analyze Addicted2Success, looking for any broken links. If you see a broken link where you could offer a suggestion (or you could write such a post) you can then approach the website to suggest they use your content instead for the broken link.
---
15. Spyfu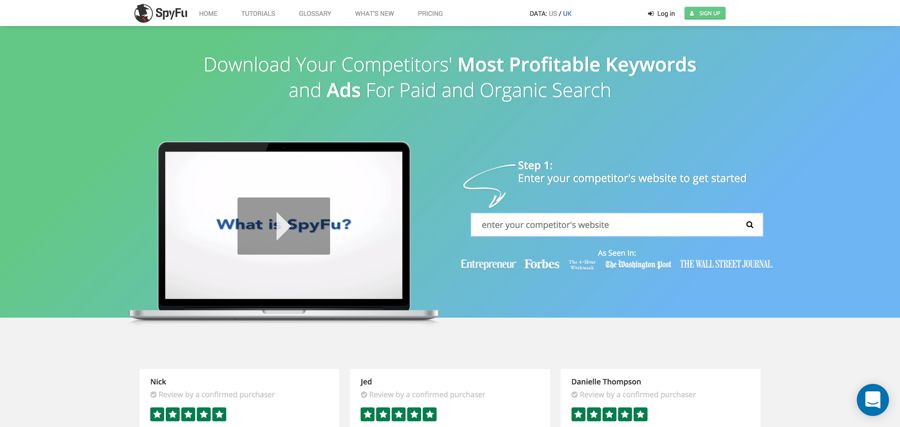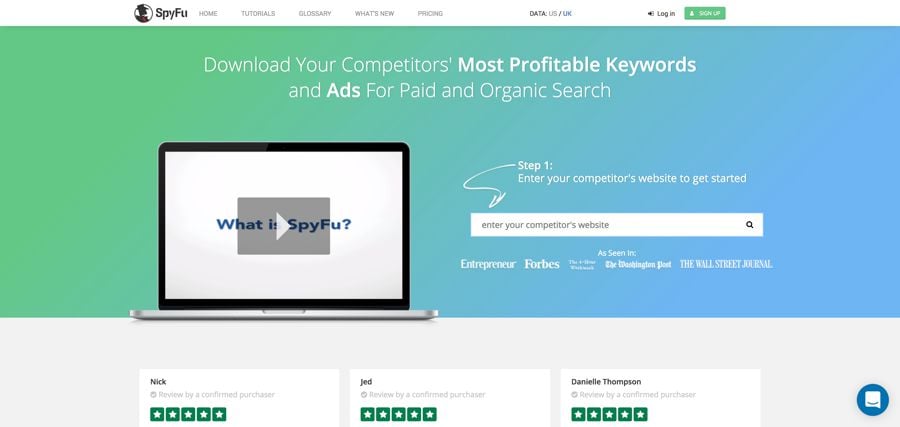 Spyfu helps you to download your competitors' most profitable keywords and ads for both paid and organic search. It offers three pricing tiers: Basic, Professional, and Team. The main difference between the tiers comes in the number of sales and domain contacts, weekly tracked keyword rankings, and top list results. You get unlimited search results, data exports, and domain overview PDFs at all levels.
Spyfu offers easy-to-follow guides on:
Finding the keywords most important to your market

Moving yourself up the page for specific keywords

Starting an AdWords campaign from scratch

Researching your competitors' marketing strategy

Planning a content marketing campaign

Building a keyword tool into your research

Selling SEO to your clients

Tips for new PPC campaigns

Improving your SEO campaign

Improving your AdWords campaign
For example, to research your competitor's marketing strategy, you:
Type your competitor's domain into Spyfu

Search your own domain in Spyfu

Dig in Deeper:

Learn about competitors' AdWords

Assess their SEO Performance

Review their social profile

Triangulate your findings (use other tools that look at data differently from Spyfu)
Frequently Asked Questions
What are tools used for competitor analysis?
Here are some powerful tools for competitor analysis:
1. Brand24
2. Ahrefs
3. Alexa
4. Buzzsumo
5. Google Advanced Search Operators
6. Neil Patel All-in-One SEO Tool
7. Rank Signals
8. SEMrush
9. SimilarWeb
10. Siteliner
11. Spyfu
How do you do a competitor analysis?
To conduct a competitor analysis at a low cost, follow these easy steps:
Identify your competitors
Find information about your competitors
Analyze your competition's strengths and weaknesses, and what works for them
See if you can interact with your competitors directly
Figure out what works best for your competitors
What are the three types of competitors?
There are three main types of competitors: direct, indirect, and replacement competitors. Direct competitors are businesses that offer a similar service or product to your own. These are the competitors you need to think most about.
Why is a competitor analysis important?
A competitor analysis is important because it helps you identify and understand your competitor's strengths and weaknesses, especially in comparison to your own. It will help you better know how you can outperform your competitors to compete for customers.
What are the disadvantages to a competitor analysis?
The biggest disadvantage to a competitor analysis is misinterpreting the data. When you do a competitor analysis, you will get a lot of important data. Before conducting in-depth research, it's important to consider the tools you plan to use.